FRESH AMERICAN COMFORT AND INTERNATIONAL FOODS
Since we opened this camp over two decades ago the foods we make have been very important to our guest's active appetites as well as our own. We know it is difficult to find good foods on the road, especially if you are vegan and vegetarian. It is dedicated work at the June Bug Cafe to have a daily changing dinner menu but we haven't been able to keep it static for the fun of it. You will smell and see made the pork ribs, Indian samosas, fat BBQ pork chops and steamed saffron mussels in our open kitchen. We make easy to assemble and fresh bag lunches for the trail and our signature California breakfast too! All this from fresh, mainly regional sourced, sustainable and some organic healthy foodstuffs. We invite you to peek into some reviews in advance and to show up hungry.  Accessible restroom, parking and ramp to Cafe.  Takeout is available and you can make a reservation on OpenTable.  We are open 7am to 11pm daily and you may order beverages, desserts or trail lunches between the service hours on the menus below.

BREAKFAST
---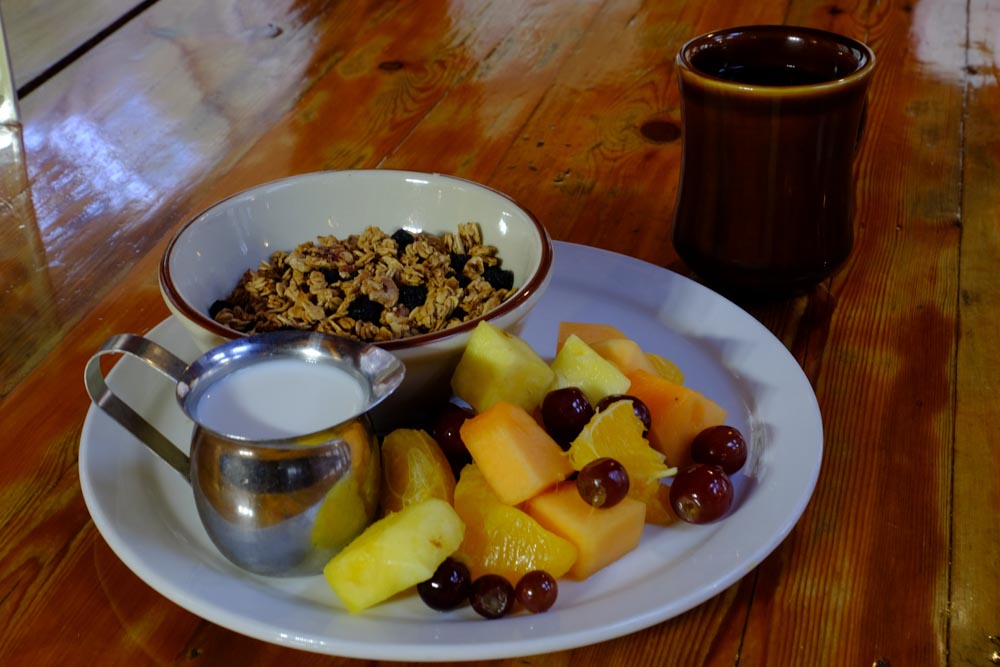 Light or hearty with classics and original dishes with eggs to order. Vegan tofu eggs and other alternatives are available
7am – 10am daily 6:30am in summer
$9.00 – $14.00
California Breakfast
Eggs, sourdough toast, avocado and tomatoes.
American Breakfast
Eggs, toast, hash browns, bacon or chicken sausage
Burritos
Carnitas pork, eggs, cheese, onion, black beans, peppers, avocado with salsa and sour cream on the side.  Vegetarian and vegan options.
French Toast
Thick sliced, with powdered cinnamon sugar, maple syrup and fresh cut fruit
Granola
Homemade oat, nut and dried fruit granola with milk or almond milk, and fresh cut fruit
7 Grain Pancake
7 grain and oats, with maple syrup, and fresh cut fruit.
Rolled Oatmeal
Rightly done, with milk or almond milk,  raisins and brown sugar, and fresh cut fruit
Beverages
7am to 11pm
$2.50 to $5.00
Organic orange juice, cranberry juice, apple juice, coffee, hot teas, milk, and almond milk.
HANDMADE DESSERTS
---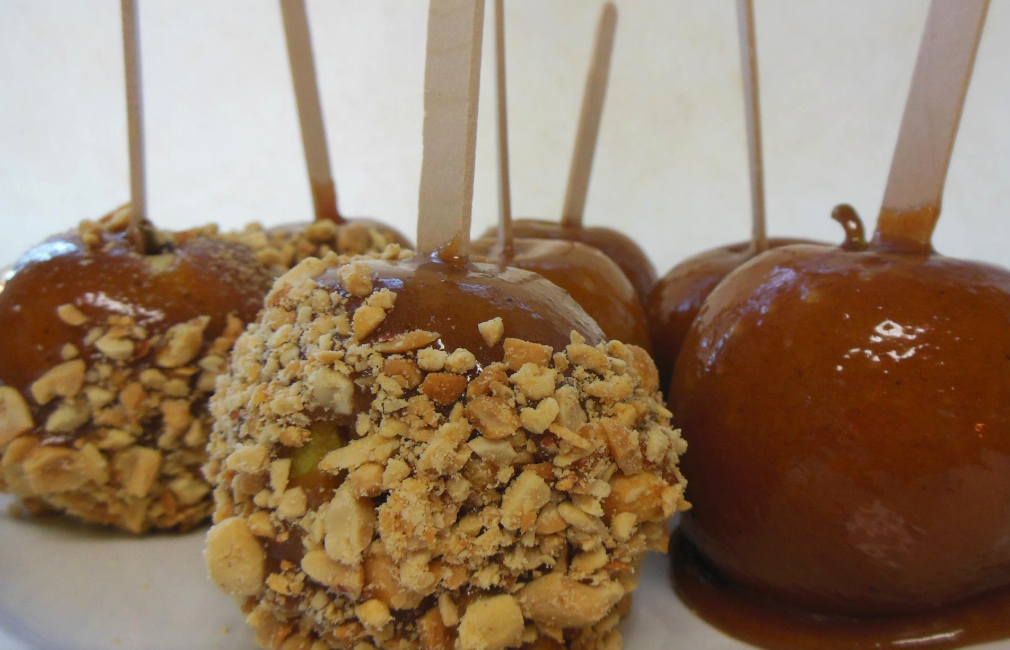 You can't miss the dessert box when you pick up your silver and drink at the order counter with your number.  If there's only one left you should get it right then. Our fresh cheesecake is what we have been known for since the beginning.
$5.00 to $6.00
Seasonal Fruit Pies with Streusel Top  Apple & Mixed Berry
Banana, Coconut or Chocolate Cream Pie
New York Style Cheesecake
Carrot Cake or Chocolate Cake

LUNCH
---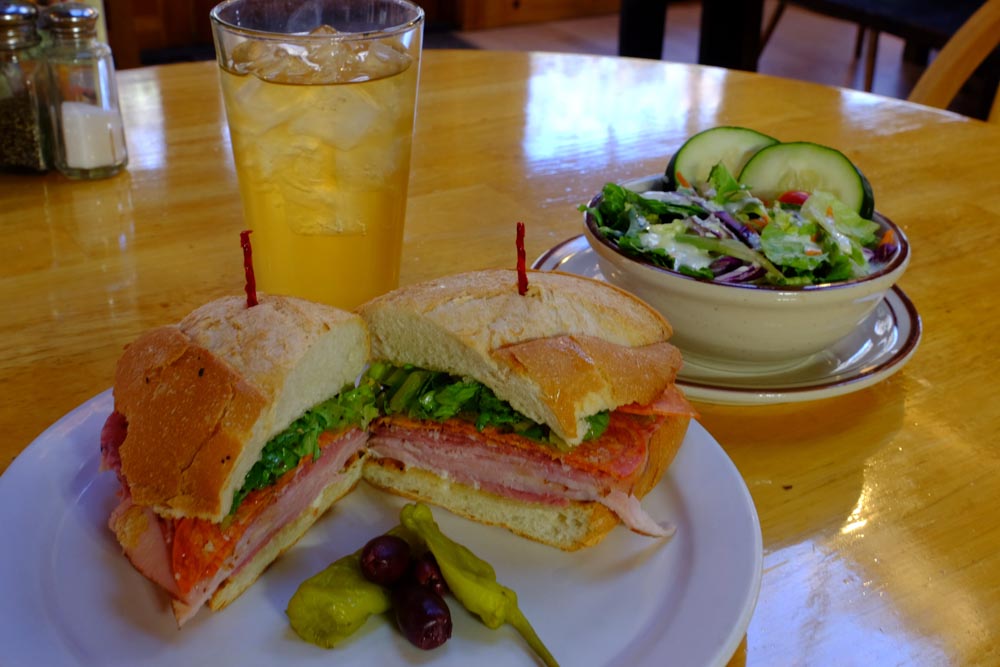 Salads & hot sandwiches. Our lunch meats are roasted and sliced here making your favourites even better.
11am – 2pm
$11.00 to $16.00
Build Your Own Sandwich
Choose from breads, condiments, ham, turkey, beef salami or hummus, sandwich veggies, choice of cheese all with soup, salad, trail mix or chips.
Quesadillas
Carnitas quesadillas just right with a tad of salt, cheese, onion, peppers, with salsa and sour cream on the side and potato chips.  Vegetarian option.
Grass Fed Burger
Grass Fed Burger with cheddar, veggies, condiments.
Mediterranean Salad
Grilled fresh tuna with egg, tomato, onion, cucumbers, peppers, red onion, olives, pepperocinis, feta, and grilled garlic bread in tasty greek dressing.  Vegetarian or Vegan options.
Veggie Burger
This handmade bean burger comes with the standard veggies and cheddar.
Italian Grinder Sandwich
Meat lovers get to have ham, pepperoni and salami with provolone, mayo, pepperocinis, greens mix with red wine dressing
Beverages
11am to 11pm
$2.00 to $5.00
Homemade, hibiscus tea, tamarindo and lemonade, Sports Tea, and iced coffee
TRAIL LUNCH
We are famous for our separately wrapped, trail assembly bag trail lunch.  Order it with breakfast, or or by the box for a group.  There is always a trail view overlook to stop and eat at.
7am – 4pm
$8.00
All bagged trail lunches comes with an orange or apple, a bag of tasty trail mix, a couple of cookies, mayo and mustard packets, napkins and a veggie packet with tomato, onion, pickles and lettuce.
Bacon, Lettuce and Tomato
Turkey and Provolone
Roast Beef and Cheddar
Ham and Swiss
2 Cheeses, Avocado and Pepper
Hummus, Avocado and Pepper
Beverages Container
7am – 11pm
$2.50 to $5.00
Bottled water, coconut water, Izzy soda, Pellegrini water, mint yerba mate
KIDS MENU
11am – 11pm
$8.50
Pasta with Red Sauce or Butter and Cheese
Grilled Cheese Sandwich
Cheese Quesadilla
Pepperoni or Cheese Pita Pizza
DINNER
---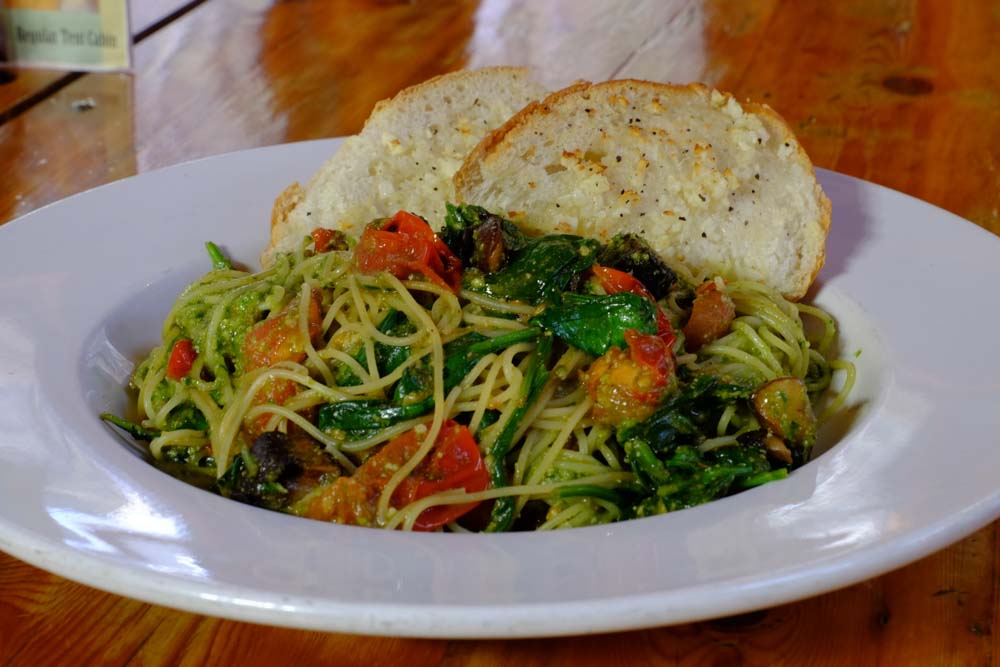 This daily changing dynamic menu is what our guests comment the most about online and make sure they do not miss.  Dedicated chefs show their effort in these dishes for you.  Yes, we do not offer table side service, so we can focus on what's important:  Your gastronomic happiness.  Below we have some examples of what sometimes be placed in front of you, but each menu will be different but always with steak, pork, vegan, seafood or fish, vegetarian, chicken and a hot sandwich. Soup or salad comes with each dinner and are homemade.  Use the June Bug Cafe link below to see tonight's menu.
6pm – 9pm.

 Summer is to 

9:30pm
$14.00 to $28.00
Grilled Flat Iron Steak
topped with Rosemary Mushroom Butter, served with Mashed Potatoes and Grilled Asparagus
House Smoked Tri Tip
with Roasted Garlic Blue Cheese Butter, served with Mashed Potatoes and Summer Sweet Corn
Yogurt Marinated Tandoori Chicken Breast
topped with Cucumber- Mint Chutney, served with Red Lentil Dahl and Jasmine Rice
Home Style Chicken and Dumplings
with Carrots, Mushrooms, Peas, Celery and Onions, served with Mashed Potatoes and Green Beans
Chipotle Rubbed Pork Chop
topped with Mango and Black Bean Salsa, served with Mashed Potatoes and Green Beans
Slow Roasted Pork Porchetta
stuffed with Garlic, Capers, Herbs and Orange Zest, served with Creamy Polenta and Grilled Asparagus
Pan Seared Wild Sockeye Salmon
topped with Seaweed Salad and Wasabi Aioli, served with Jasmine Rice and Broccoli
Wild Gulf Shrimp Drunken Noodles
with Bell Peppers, Cabbage, Mushrooms, Basil and Cilantro, stir fried in Spicy Ginger Hoisin Sauce
Vegan Celery Root Schnitzel
topped with Arugula Pesto, served with Brown Rice and Quinoa Pilaf and Green Beans
Vegan White Bean, Eggplant and Mushroom Cassoulet
topped with Herb Bread Crumbs, served with Garlic Bread and Grilled Asparagus
Vegetarian Smoked Tempeh, Black Bean and Yam Enchiladas Mole
topped with Avocado Verde Sauce, served with Yellow Rice and Coleslaw
Vegetarian Eggplant, Mushroom, Spinach and Feta Spanikopita
topped with Phyllo Dough, served with Olive Couscous and Garden Heirloom Tomato Salad
New Orleans Style Fried Oyster Po Boy Sandwich
with Bacon and Caper Remoulade, Lettuce and Tomatoes, served with Potato Salad
Brie, Tomato and Pesto Melt Sandwich on Rosemary Focaccia Bread
with Fresh Spinach and Balsamic Reduction, served with Mashed Potatoes
Green Papaya Salad with Lime Juice, Chilis and Fish Sauce
topped with Garden Tomatoes, Cilantro, Mint and Crushed Peanuts
Romaine Wedge Salad
with Hard Boiled Eggs, Bacon, Cherry Tomatoes, Blue Cheese and Catalina Dressing
Beverages
7am – 11pm
$4.00 to $9.00 a glass
California or West Coast.   Pitchers or Bottles available
Red Wine
Cabernet Sauvignon, Pinot Noir, Zinfandel
White Wine
Pinot Grigio, Chardonnay, Sauvignon Blanc
Draught Beer
Lager, Cider, Pale Ale, IPA and Stout or Porter